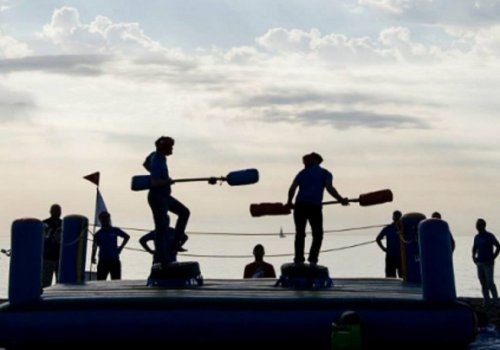 With its 320 sunny days a year, the winter at the Costa del Sol is pretty much like spring in most of the remaining European countries. So here is a very good reason why to take an opportunity to escape from the cold and rain by bringing your group to the Malaga region. The variety of options for MICE groups is possibly even larger in winter than the warmer seasons, as high temperatures are not an issue anymore anytime of the day.
We have mentioned in previous articles the possibility of having a CSR activity to enhance team work in your company while doing good to the Earth or to other people. Well our sunny winter is the ideal time to hike and plant some new trees around the areas that were damaged by the fires last summer for example: https://www.experienceboxspain.com/en/CSR-teambuilding-malaga
Our now famous Beach Olympics are still going strong during the winter season, as the mild temperatures are perfect for your team to have fun while competing giving everything they got at the Sports game options there are to be played while enjoying the beautiful Costa del Sol beaches such as: Hopper Fun Challenge, Volley Tournament, Bubble Soccer and Gladiator Fights etc… (https://www.experienceboxspain.com/en/corporate-olympics-games) 
The inland areas of the Malaga region are also worth discovering and often not considered when travelling to the South of Spain. If you like hiking, biking, canyoning, you will find everything you need in less than 30 minutes from any point of the coast you might be staying in. Hiking to the top of La Concha, discover the Benahavis Canyon, biking in the nature. And if you don't want to choose, you can have all in one in this exclusive experience: The Triple Adventure https://www.experienceboxspain.com/en/adventure-combination-costadelsol
And we could go on and on giving you ideas but to make it short and give you a last reason why choose the Costa del Sol for your MICE trip in winter:  think about all the beautiful inland villages you can discover with a local tapas route or just a simple excursion we could arrange for you: Ronda, Mijas, Benahavís, or even larger cities like Granada or Cordoba which are much too warm to wander around in the hot seasons. https://www.experienceboxspain.com/en/excursions-guided-tours
The Costa del Sol is ALWAYS a good idea!