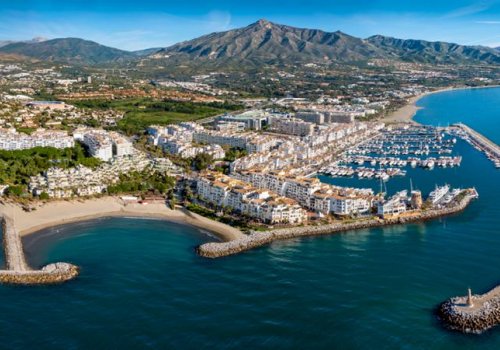 Everybody knows how busy the Costa del Sol gets in the summer starting early June until September. But what happens once the high season is over? Well, that's when the real fun begins. At least for us, the Experience Box team. 😊
Once the summer is gone, we still have an amazing weather, the crowds and crazy traffic are over and the destination shines more than ever. And that's when the MICE season begins.
The Meetings, Incentives, Conference and Events segment is a huge part of the tourism industry in Estepona, Marbella, Malaga and all the beautiful areas of the region. And there are several reasons why:
The large offer of MICE Hotels (of which you have a nice list of the 10 best ones in another article of the blog)

Easy flight connections to the main European cities and the AVE train (high speed train connecting the main Spanish cities)

The many beautiful venues for group lunch or dinner

The famous Andalusian gastronomy which never goes out of trend

And last but not least: the never-ending list of group activities that can be done in our destination.
The last point of this list deserves a paragraph of its own as the options of team building and adventure activities available at the Costa del Sol are becoming one of the main reasons why corporate and incentives groups chose the Costa del Sol amongst so many other Spanish or European regions.
The 320 sunny days each year guarantee the possibility of enjoying Crazy Games at the Beach for example: https://www.experienceboxspain.com/en/corporate-crazy-games
The Costa del Sol is well-known for its beaches but it is also surrounded by beautiful mountains and nature where you can combine hiking, canyoning and mountain-biking. Find it hard to believe? See for yourself:  https://www.experienceboxspain.com/en/adventure-combination-costadelsol
Another fun and efficient way of discovering and enjoying the destination's main cities is our famous team building interactive iPad activity, the High-Six: https://www.experienceboxspain.com/en/teambuilding-treasurehunt-andalusia
And for those wanting to really get their groups to live the local genuine culture and lifestyle, here is a small hint of all the options they will find:
The Picasso Challenge: https://www.experienceboxspain.com/en/picasso-challenge-malaga
The Paella Challenge: https://www.experienceboxspain.com/en/paella-preparation-teambuilding
The Andalusian Feria: https://www.experienceboxspain.com/en/andalusian-group-dinner
The Costa del Sol MICE high season is about to begin, and we cannot be more excited about it. Bring it on!!!