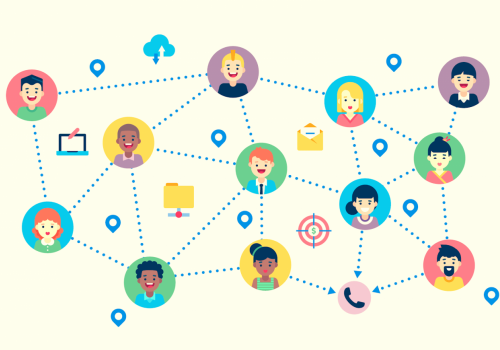 Who does not know by now that Experience Box is constantly innovating and adapting all the services to the current situation, clients' needs and newest trends?
The "new normal" phase has now fully started, and we are happy to suggest several team building activities that will meet each group's wishes or situation:
1. If your team is together and ready to go out, enjoy a fun experience, enhance the team spirit while following every single safety measure such as wearing masks, using hydrolcoholic gel, and keeping a reasonable distance with each other.
The Interactive treasure hunt enthusiasts will be happy to hear that Experience Box is ready to provide and guarantee the greatest experience in any of the wonderful Andalusian cities. In fact, we have already had the pleasure to host the most fun experience in Malaga this month with a High-Six (interactive treasure hunt with iPads and a geo-localization system)… on segways! (although that is optional): https://www.youtube.com/watch?v=b0Iy_BRo9SM
Our famous Formula 1 Building but with social distancing. Basically, each team will have to build the most reliable, well-designed car but this time they will have to wisely divide the tasks. So that each one can work within a safe distance whilst keeping a good communication with the teammates in case they need help/tips or simply changing the strategy. In order words, work as a team! https://www.experienceboxspain.com/en/covidsafe-formula-challenge
2. If your group members are working from home, or even in different cities or countries, team building is still an option thanks to our virtual/online activities which we are happy to tell you more about:
The Virtual/Online Quiz, which we have developed during the lock-down period and enjoyed frequently ourselves, is the perfect competitive game to experience 100% remotely. You only need a mobile phone and another device such as a computer, laptop, or tablet with a good internet connection. The questions can be about general knowledge, or completely customized to the topic you want, even personalized questions about your company, colleagues etc. The participants will have to select the correct answer, memorize images, guess song titles, find hidden characters and so much more, whilst connected to the whole group and their own teams. SO MUCH FUN!!! https://www.experienceboxspain.com/en/virtual-team-building
The Online & Virtual Escape Game, the newest baby in the family, is an exciting competition, and great teamwork exercise to enhance the use of each one's best skills to reach the next level together, and most importantly, escape from the Egyptian pyramid. As we say, on your own, you CANNOT succeed! https://www.experienceboxspain.com/en/online-virtual-teambuilding
Do not let this health crisis stop you from growing as a company by working on the strength of your teams' cooperation skills. You can count on us to suggest, find or create the ideal solution for your own group profile and needs. Locally and internationally, the Experience Box team, even wearing a mask, will keep on surprising you!