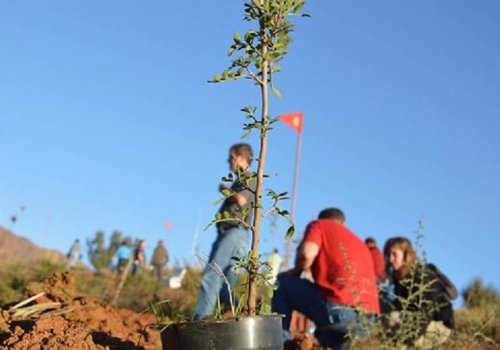 We have all heard about all the fire disasters happening around us the last weeks, even months.
Quick recap of what we are facing:
Mijas: 6.25 ha burnt on July 13th 
Marbella: 20 ha burnt on August 22nd
Estepona: 85 ha burnt on August 13th 
The Amazon: Hundreds of thousand hectares burning still as we speak.
The fire in the "lungs of the world" has not started only a few weeks ago as we can read in the press, but this whole year has been completely catastrophic for the Amazon, and we don't know when it will be extinguished.
In general, it takes between 20 and 40 years for woods and forests to be naturally regenerated. But that's only when damages in the ground are not permanent and irreversible.  Plus, in some areas, due to the climate change, agriculture and cattle breeding, it can take up to 150 and even 200 years.
All this has serious consequences on our planet's environment, and they are very tangible. For example:  100 ha burnt are equivalent to a whole year of CO2 emissions of a small town.
So what do we do now? It is everybody's responsibility to do their bit and help reforest our planet. We can make a change individually, with our friends and families.  And how about companies? How would you like to take this opportunity to both plant new trees which are crucial to our environment and create team spirit at the same time? How great would it be to gather your team and give them the tools to better know each other and feel good about themselves with such a productive and ecological team building Corporate Social Responsability activity?  
Here is what we suggest: Reforest Action CSR : more information on our services on https://www.experienceboxspain.com/en/CSR-teambuilding-malaga
Come on everyone, let's share this idea and make a change!