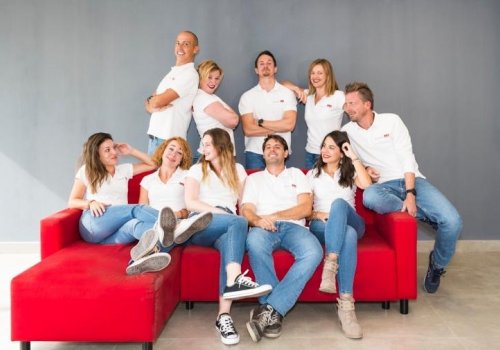 Dear Friends and family,
So here we are. Unfortunately, our biggest fear has become a reality, and it was about time we did something about it. And that is confinement. Staying home and going out only to buy food, medicines or work for those who cannot work from home. We must learn to live like this for a while, and the better we do it the less it will last.
Some of us are focusing on how to organize the mess this has brought to their lives and homes, some are thinking about ways to keep busy, some are dreaming about what they will do once the quarantine is over and we can all go back to our lives. Knowing that for many people, many aspects will not remain the same.
In the tourism industry in general, and MICE in particular, many companies have had to let go of their teams, partially or totally. The lack of income for the upcoming months is putting everyone in a complicated situation. So we will join all our fellow MICE professionals and ask you: PLEASE POSTPONE YOUR EVENT, DON'T CANCEL IT!!!
Think about it. Why cancel??? This is just a "pause" to get rid of the virus and stop the spread. But we are still getting married if it is what we have planned, we are still going to celebrate our birthday with a fun theme party if we feel like it, we are still going to our favourite artists' concerts, we are still attending the conference we were interested in, or the international travel market event (in our case) like every year!
So once the health crisis has passed and we have won the war against Covid-19, remember: we, the Experience Box Spain team,  will be here looking forward to assisting you with anything that has to do with your MICE event at the Costa del Sol. 
Meanwhile, in our homes, fully connected to each other as always or even more, we are brainstorming, creating, developing, improving our experiences, activities, services and getting ready to give you the best service you could ever imagine.
Keep safe and hurry back to the Costa del Sol as soon as possible!!!
The Experience Box Team