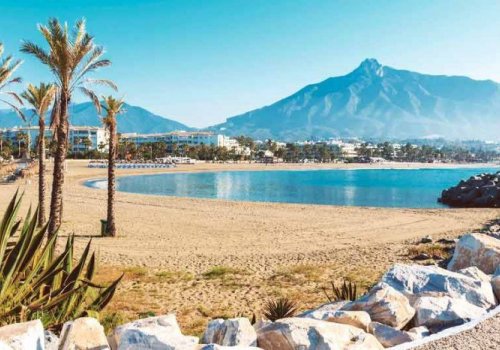 Why is Costa del Sol, in Andalusia, Southern Spain, is one of the greatest destinations for any sort of MICE Corporate events? Some answers and interesting elements to keep in mind are listed here-under : 
The Malaga International Airport: Easy accessibility and direct flights from/to most of the main European cities and capitals of the world. 
The Quality MICE hotels: There has always been a great hotel offer for Corporate groups (conferences, incentive trips, product launches, business meetings, etc), but it is getting even better with the recent (or soon) opening of new properties : IKOS Andalusia in Estepona, the Four Seasons, the W Marbella, the Club Med Magna Marbella, former Don Miguel resort, etc)
The Local gastronomy: The nicest tapas, meals and wines from the most typical "bodegas", at the beach front, in the cities' old town, at a beautiful Spanish Hacienda, or at a fancy Michelin star restaurant.
The manyTeam Building activity options: Apart from our large selection of Action, City Interactive Treasure Hunts, Gastronomy Challenges, Creativity & Strategy Games or even Ice Breakers, the advantage you'll find here is that you could have them at the beach, in a garden, in the mountain, a Spanish Cortijo or on the Sea Experience (the famous boat for groups: https://www.experienceboxspain.com/en/corporate-boat-marbella)!  And it is worth mentioning all the options to enjoy and enhance key factors such as teamwork, while doing good to the planet or to a local charity, with our Corporate Social Responsibility catalogue: https://www.experienceboxspain.com/en/CSR-activities-Spain
A unique mediteranean weather, with 320+ days of sunshine every year, great temperatures, etc. This is to be combined with a very safe environment (hardly no insecurity) and an uncomparable kindness from the local inhabitants. 
The famous Costa del Sol beaches, perfect for team building activities, fun watersports, Olympic tournaments with your team, are just a few examples. 
Malaga city: The city has become one of the culturally richest and most beautiful in Europe. Its streets, roads, main buildings have been refurbished the last years making sure they keep their initial charm. Plus, the creation of new MICE hotels, venues, museums, harbours etc.
The rich local culture: Museums such as the Picasso Museum, Centre Pompidou, Thyssen, Contemporary Art Centre, and the amazing Automobile and Fashion Museum. In most of them we can organize a unique team building activity and group functions which we guarantee you will always remember.
The famous  White Villages. Everybody heard about the charming white villages near the Costa del Sol: Mijas, Frijiliana, Gaucín, Casares, …
Andalusia itself: And if you save a day to discover one of the breath-taking Andalusian cities, whether it is Seville, Granada or Cordoba, they you would have made the most of your corporate experience in Southern Spain.  
So do no thesitate, Costa del Sol is with no doubt one of the very best option for the organization of a Corporate event in Europe.