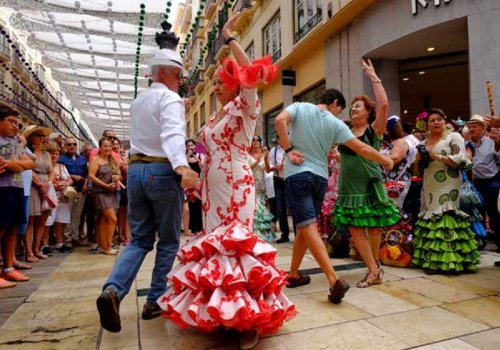 Have you heard about the famous Feria de Malaga? Well it starts in less than a week and it is going to last 10 days this year! So it is definitely an interesting subject to bring up this month:
The Feria starts on August 15th and will end on August 24th, so right at the beginning of this month's last week. That is when the Costa del Sol residents usually observe a drastic change in regards to the number of tourists.  However, this year, hotels, restaurants and all the tourism professionals believe the Feria will help extend the high season and keep the Costa del Sol and especially Malaga's occupation at the highest levels a little longer.
AEHCOS, the Hotel Entrepreneurs Association of the Costa del Sol, forecasts an average Hotel occupation of 94% in Malaga during the Feria.It is definitely one of the most attractive periods for the city's visitors which number increases every year.
The Experience Box team is very aware of that, which is why we have created a Feria workshop ourselves, and we can bring it to you, at the venue of your choice, anytime of the year.
You would be surprised to see the excellence of the details and the varied choice of entertainment, games and typical Feria gastronomy we can gather in one event. Please see for yourself: https://www.experienceboxspain.com/en/andalusian-group-dinner
We hope you get the opportunity to visit the Feria this year in Malaga. If not, we remain at your service and happy to help create your own "Feria de Malaga" very soon!